We're excited to announce that Alva Svennbeck is this year's winner of the Eva Hedberg scholarship for artistic sports. Alva follows last year's winner, diver Emilia Nilsson Garip. The scholarship was awarded based on athletic merit, potential, curiosity, and drive. Alva is a Swedish rhythmic gymnast who has established herself at the highest level, as reigning Swedish champion and participant in several international championships. Svexa will support Alva with direct funding, and also offer her help and guidance concerning training planning, and recovery.
Nils Hedberg – Chairman of the Jury: "We hope that the scholarship will support Alva's further efforts towards success at major international championships. Alva's sporting work is characterized by a constant desire to improve, as well as a commitment to her own club's children & youth activities, where she acts as a good role model for future generations. There are parallels with Eva's career and continued achievement in sports, and we look forward to following Alva for many years to come. Alva's achievements and her drive towards new levels make her an extremely worthy recipient of the scholarship."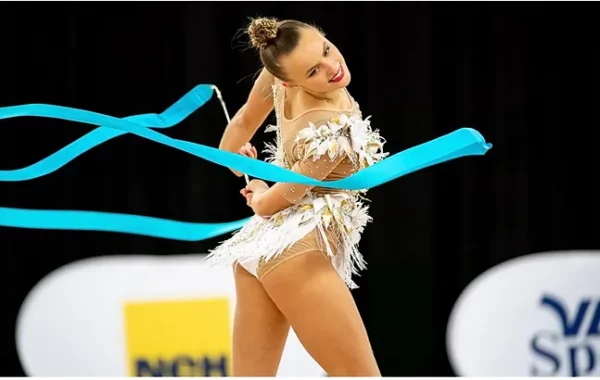 Awardee Alva says: "This is so sick awesome! I am so incredibly grateful to have this opportunity and above all that you choose to believe in me. That feeling gives me more energy and the desire to invest even more in what I am really passionate about! "
Coach Katarina Söderberg's adds:"In the autumn, Alva defended her gold in the all-around at the Swedish Championships and has a strong will to constantly develop and improve. She has also started to show progress internationally and this scholarship will be very useful in her continued sports career. It is also extra fun and honoring with this scholarship that Eva Hedberg, like Alva herself, was a gymnast in rhythmic gymnastics. "
Eva Hedberg was an elite rhythmic gymnast who won the first three Swedish championships in the discipline and competed in several world championships. Her later work was devoted to education, especially for future teachers in sports, health and special education. In her memory and in her spirit, in 2020 Svexa established the Eva Hedberg scholarship for artistic sports.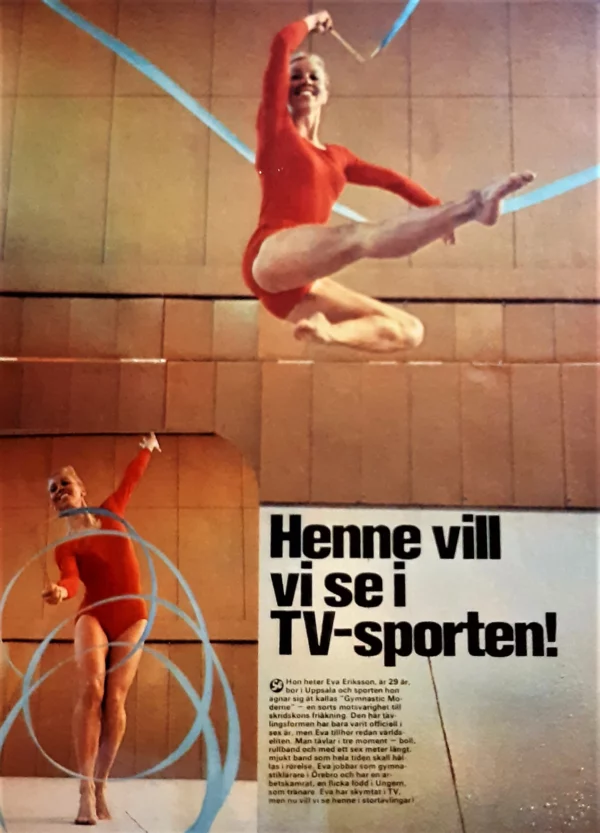 Both during her own active career and many years thereafter, Eva was a driving force in the development of the sport in Sweden. Throughout her life, she was active and curious about new opportunities, an important trait for being able to succeed in elite sports. The activities ranged from tennis and golf to cross-country skiing and long-distance skating. She also started rock climbing – as a 73-year-old!
By passing on her knowledge, she strived to improve the conditions for the next generation. She did so at an elite level and has been awarded the prize Best Educator of the Year from Uppsala University.
The scholarship amount is SEK 10,400. In addition, the scholarship entails additional support corresponding to an equal amount in the form of help from Svexa's experts in, among other things, sports performance, training theory, tests and technology, which means that the scholarship's total value is SEK 20,800.