As we've written about previously, svexa is proud to support the Bridges of Sports Foundation in India. BoS' focus is on identifying natural runners at a young age and developing them through their adolescence, to catalyse their growth and performance. They are building the ecosystem for athletics in Uttra Kannda district of Karnataka in India, working in particular with the Siddi community.
This 25 minute documentary by 101 East for Al Jazeera, now also available on YouTube highlights the journey of several Bridges of Sports athletes including 19-year old Nayana Gangarama Kokare and Ravikiran Siddi. Ravi learned to run as a young boy on hunting trips with his father in the remote Indian forests of Uttara Kannada. Now he dreams of representing his community internationally on the track. Descended from the African Bantu tribe, Siddi people have lived in India for centuries but have long been discriminated against as outsiders. Bridges of Sports is working with youth athletes in the community to help them achieve their maximum potential.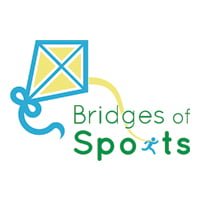 Svexa supports BoS not just with direct donation, but also using our technology and expertise to optimize their young athletes' performance. You can read more about their great work in this article from The News Minute, or find our more on the Bridges of Sports website.