We're excited to announce that Olof Södergård is joining svexa's scientific and research team. He'll be working alongside svexa Chief Science Officer Filip Larsen on a variety of initiatives. One of his first challenges is to improve predictions of threshold values and race times that are output from many common training devices. This will involve lactate threshold tests with recreational athletes using the devices, in conjunction with the analytical capability of svexa's Readiness Advisor.
Olof has knowledge in practical training and sports combined with a strong scientific base. He has been a successful track coach for middle- and long- distance runners for 14 years, and a consultant in performance optimization strategies for athletes. Olof holds a Bachelor's degree in Sport Science and Sport Coaching, and a MSc degree in Sports Science, both from the Swedish School of Sport and Health Sciences. In 2016, he received a scholarship to work in svexa co-founder Euan Ashley's group at Stanford where the project included validation of wearables in a real-world setting. Since then he has been responsible for testing centers, and performed thousands of threshold and max tests on athletes from all kinds of sports.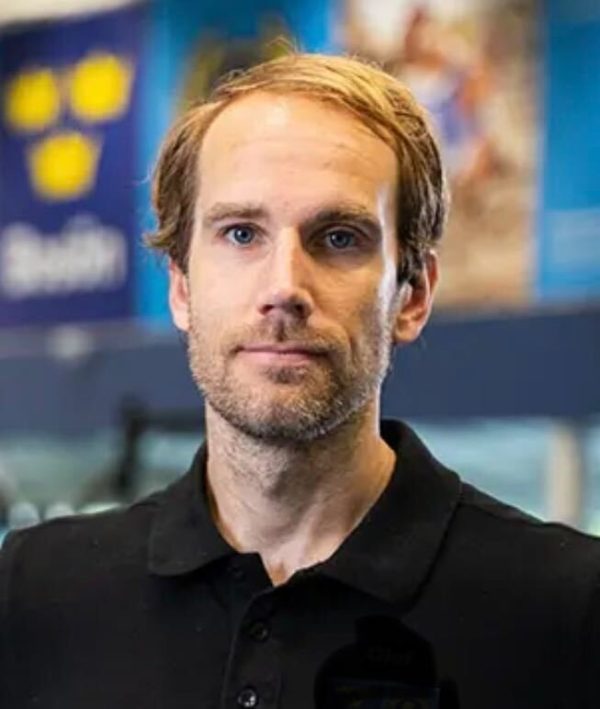 I've been working for years with many of the svexa team, so it's great to come on board. I'm excited to weave together research and empirical data in our continual push towards performance optimization. " – Olof S.
"Olof is joining our expanding science team in an effort to further improve the algorithms behind svexa's training intelligence products. Olof has been a key player in research projects at Swedish School of Sport & Health Sciences, Stanford and the Swedish Sport Federation and has a vast knowledge in testing, applied physiology and coaching. Svexa is now entering a phase of fast expansion and rapid scientific and technological development and Olof will be responsible for validation and calibration of those technologies." – Filip Larsen, svexa Chief Science Officer
We're continuing to expand our science and software team, in particular looking for experienced back and front end developers in Europe.