Since svexa's founding in 2018, we have been guided by a set of values that include doing good through sports. Not just through our products, but also by offering financial support through our Solidarity Program. Two of our Solidarity Partners are Girls Gotta Run Foundation that supports young girls in Ethiopia, and Bridges of Sports Foundation that supports young athletes within the Siddi tribal community in India. 2021 was a successful year for both organizations.
GGRF athletes participated in various regional and zonal competitions, across different events and levels. Some joined clubs administered by professional international and national coaches under the regulation of regional sport commissions, while others attended a National Girls' Forum hosted by The Malala Foundation in Addis Ababa for five days, which included the opportunity to network with other girls. All girls received life skills training, which encouraged information sharing with their families and local communities. Overall, 80 young girls and their mothers are supported by GGRF. Girls who have graduated are supported with school fees, uniforms, books and tutoring services. The girls currently enrolled in the program also receive athletic training, healthcare, food/nutrition, athletic gear, school materials, and tutoring.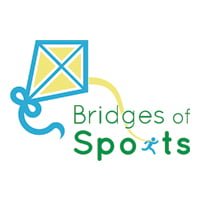 At Bridges of Sports, they made tremendous progress in their training and athlete development programs, and sport science education for the coaches. These efforts resulted in one of their athletes winning her first ever national medal, and the first for the Siddi community! This feat inspired many children in the Siddi community, and almost 800 children attended the talent scouting events, of which 20 enthusiastic youngsters were added to the roster. These milestones drew the attention of media outlets, and their inspiring stories were shared via documentaries and press articles, which has increased awareness for the cause within the country.
No success story is without challenges along the way. Currently, GGRF is striving to provide adequate nourishment via their food program for all the athletic scholars. They are working hard to address the twin challenges of food insecurity and inflation in Ethiopia. Bridges of Sports has set up local kitchen gardens to address some of their nutrition needs. However, in addition to sustained access to healthy meals, their challenge is sourcing good quality apparel, shoes, and training gear for their athletes, that are now competing and winning at the national level.
On World Humanitarian Day, we encourage our network to offer their resources in support of our Solidarity Partners:
Donate directly to support young athletes in Ethiopia: https://www.girlsgottarun.org/donatetoday
Donate directly to support young athletes in India: https://www.bridgesofsports.org/donate/
THANK YOU!