We're happy to report that our CEO Mikael Mattsson has survived the gruelling Marathon des Sables. It's an amazing feat of perseverance and endurance – a week-long foot race over 250km of the toughest desert terrain in the Moroccan Sahara. MdS comprises several stages, free style, and each athlete must be self sufficient carrying all the food, sleeping gear and material they need in their own backpack.
MdS has had over 22,000 competitors across it's 35 years. The organisation encourages running for a cause and has always worked on setting up projects in partnership with other associations, producing valuable impact such as installation of solar pumps, delivery of school materials to remote areas, and setup of schools, sports facilities and women's literacy programs.
It's a frankly crazy endeavour, so we're glad Mikael and all the competitors made it back to civilization in one piece!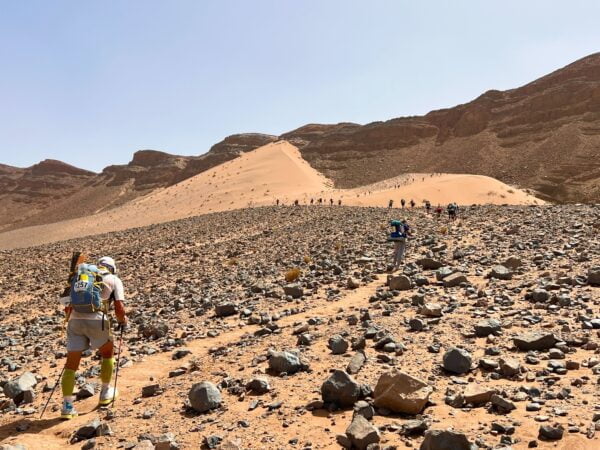 Mikael reports – "you have to be self sufficient (i.e. carry all your food and gear) and sleep in a tent (which is really a rug on sticks) for the entire week. This feature is extra interesting since sandstorms form in the evening and sweep in over the camp. If you are lucky, your tent still stands, and most often you wake up a couple of times per night with sand in all parts of your head. The race is a bit challenging (!). Especially the heat. This year was warmer than in many years. 100+ F in the shade, but there is no shade…
It took me 2 miles to shift from race mode to survival mode. They had over 100 people in the medical staff following the race, roughly 30 % of the runners dropped out, and the helicopters shuttle evacuated collapsed participants back to civilization. All in all, a great vacation. I give it five camels!"