The jury of Barça Innovation Hub and Allianz España has chosen the 6 finalists of the #AllianzStartupChallenge who will present their projects at the Sports Tomorrow Congress 23 #STC23 on February 27. The Allianz Startup Challenge will give visibility to projects that have the potential to offer innovative and relevant solutions in the world of sport, both at a performance and business level.
We're happy to progress to the next stage in this prestigious competition. Svexa's Daniel Kulig and Mikael Mattsson are excited to represent us in Barcelona.
In our efforts to re-amp the work with football/soccer and other team sports, we have also been selected to proceed in FIFA's Innovation Program in the category Athlete Management Software Systems for Injury Risk Assessment.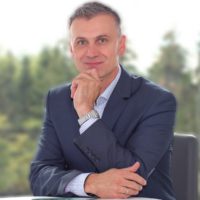 Daniel Kulig is the GM of svexa Poland. In addition to broad experience in sports and related technology, Daniel has a background in Digital Innovation, Data Visualization & Business Efficiency, with over 20 years in financial analysis, strategic production planning, innovation, and entrepreneurship.