We're excited to announce that our Director of Partnerships Shikha Tandon, OLY has been honoured with selection to SportsPro's NEW ERA Class of 2022. The year round programme is designed to recognise, support and advocate for a new era of gender equality and representation within the international sports industry.
Following a thorough candidate review, the Class of 2022 was recently confirmed. Comprising incredible businesswomen from across the globe, each Class member brings a fresh perspective and ambition to contribute positively towards the sports industry.

NEW ERA aims to bring new ideas, underappreciated thinkers and future leaders to the forefront. SportsPro will provide a global platform and ongoing community support, powered by a diverse steering Group of inspirational and accomplished women.
Despite progress being made, there is still a small pool of regular female contributors to the global b2b sports industry conversation. SportsPro intend to widen and deepen this from within. The 2022 class will benefit from year-round editorial, event, and networking opportunities, as well as dedicated coaching time with every member of the Steering Group.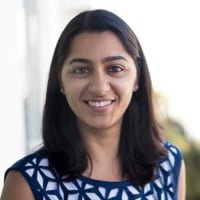 Shikha has an MSc in Biology and in Biotechnology, and is an Olympic Swimmer with 37 medals in international championships.