Svexa is today announcing the launch of Seidur, an extension of Ellida that allows athletes to request personalized, adaptive training plans in the specific style of their favourite coach.
Ellida takes all available historical training data, analyzes the athlete's individual response patterns to build a digital twin, and then we use our physiological expertise in conjunction with AI tools to simulate results for a wide variety of training variations, identifying the fully individualized, optimal training plan for each athlete. Ellida adapts to each person's unique situation, including the number of days they want to train per week, how many weeks are left to their goal, and their general experience level.
While Ellida offers the athlete the choice of what style of plan they would like – focus on threshold, high intensity, long and slow, or a balance of them all – Seidur goes even further. It delivers a training plan that mimics the personal philosophy and style of a specific, real coach. That may be an elite coach or a local star coach that a particular svexa client wants to offer to athletes.
Our first star coach Seidur is Khalid Khannouchi,  former world record holder for the marathon and 20 km road race distances. Khalid holds the American record for the marathon, and is an Ambassador for this weekend's Bank of America Chicago Marathon which Khalid has won 4 times in the past. He is one of only 6 men to break the marathon world record more than once.
Each of our Seidurs goes through an extensive collaboration with svexa's team to ensure we're delivering closely on their philosophy. We'll continue to add more in running and other sports over time.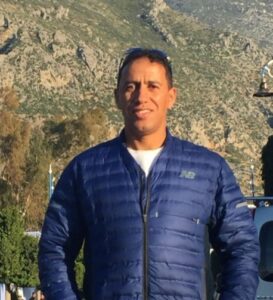 As Coach Khalid says, "I have been testing Seidur with svexa's team for some time now, to make sure it can deliver a great plan in the particular style that I would recommend, as if I was right there coaching the athlete in person. It's an exciting opportunity for me to share my experience and philosophy with a much wider range of people than I could reach directly"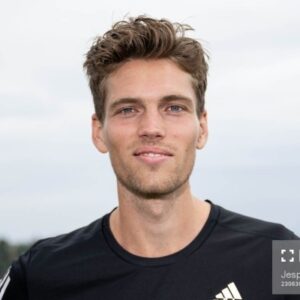 Svexa Analyst and elite runner Emil Blomberg continues: "We have spent years honing the Ellida AI to deliver training plans that are genuinely, deeply personalized and will also learn and adapt based on your performance. Now it's really rewarding to build on that by layering on the unique insights from an iconic coach like Khalid."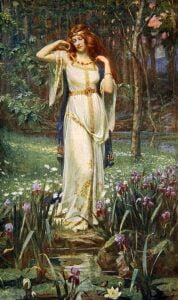 Svexa's products are named from Scandinavian mythology. Seiðr is a form of magic which is related to both the telling and the shaping of the future, and is most commonly associated with the deity Freyja.