We recently reported that svexa data analyst and elite runner Andreas Almgren, 28 broke the Swedish record in the 1,500m. So we're happy to follow that by confirming that Andreas has this week won the Swedish national championship, securing gold in the 1,500m in a time of 3'34". Right behind, Emil Danielsson finished in 3:35.23 and third was Jonathan Grahn in 3:37.06, a new Swedish junior record.
400 m was passed after 58.76, 800 after 1:55.14 and at 1200 m the clock showed 2:52.98. On the third lap, Samuel Pihlström lost contact with the lead, but Jonathan Grahn, Mölndal's AIK, hung on to Almgren and Danielsson. The winning time is a new SC record, the previous one, 3:40.93, was held by Kalle Berglund, Spårvägens FK.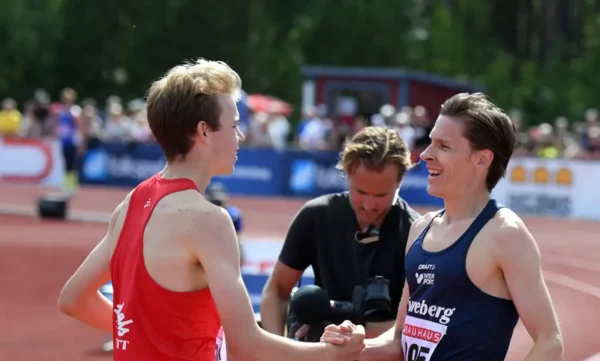 "Both me and Danielsson felt really strong today so we were able to get a really good last lap as well, and it was probably a competition record by five seconds or so. It's a nice ticket to take with you before the World Cup", says Andreas. "I've been on a very high level of training and haven't felt too fresh in recent days, so I was a bit unsure of where I would stand. So very nice to get this answer. Now I'm entering a training period with much more intense training, more competitive speed and more lactic acid. So it's nice to know that I already have this."
We're confident that svexa's tools like Ellida and Readiness Advisor will help Andreas as he goes from strength to strength ahead of the World Cup.
Congratulations Andreas!